Nordmann Fir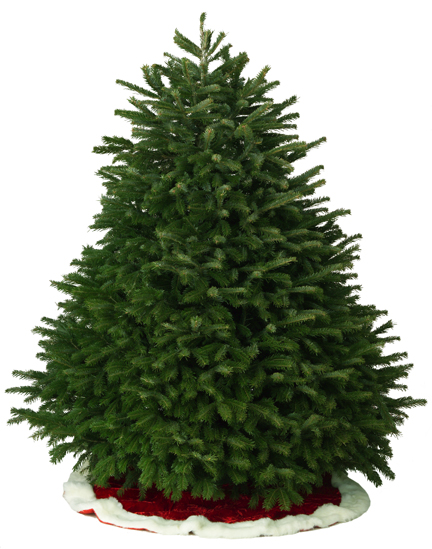 Nordmann Fir
General Description
The Nordmann fir is Europe's Christmas tree of choice because of its deep rich color, dense foliage, rounded needles, and light fragrance. Recently introduced to the U.S. market, it has grown steadily in popularity.
Attributes
Nordmann fir is a very full tree in terms of both branches and foliage. The needles display a dark, green, glossy upper-surface with a contrasting silvery white under-surface. The needles are flat with rounded tips, and grow in symmetrical rows circling around the branch. The Nordmann fir has excellent needle retention that makes it a great choice for any climate. Its light scent makes it a desirable species for consumers with allergies.
Location
Currently grown in Oregon and shipped throughout United States, Nordmann fir is growing in popularity as availability increases.
Fun Fact
The Nordmann fir is native to the Caucasus mountain range located in Turkey between the Black Sea and the Caspian Sea.
xxxxxxxxxxxxxxxxxxxxxxxxxxxxxxxxxxxxxxxxxxxxxxxxxxxxxxxxxxxxxxxxxxxxxxxxxxxxxxxxxxxxxxxxxxxxxxxxxxxxxxxxxxxxxxxxxxxxxxxxxxxxxxxxxxxxxxxxxxxxxxxxxxxxxxxxxxxxxxxxx