Fraser Fir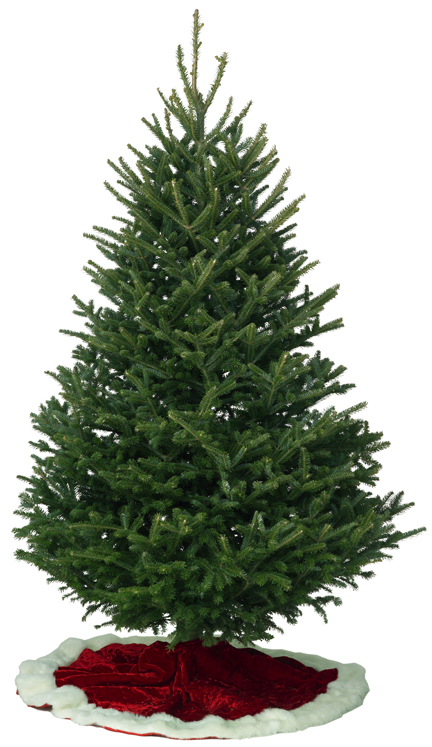 Fraser Fir
General Description
The Fraser fir is an elegant tree. Its fragrance, full shape, strong branches, unique coloring and ability to retain its needles throughout the Holiday season make it an excellent choice as a Christmas tree.
Attributes
The Fraser fir has a pleasing, natural shape, without looking "sheared". Strong branches that support heavier decorations curve slightly upwards. Needles are up to one inch in length and flat. The contrasting color of the upper and lower sides of the branch give this tree a wintery frosted-appearance. The North Carolina species variety is slightly denser than its Oregon or Midwest cousin. Fraser fir has a very pleasant woodsy scent.
Location
Fraser fir grows best in North Carolina and Oregon, though there are a number of tree farms in the Great Lakes area. Fraser Christmas trees are most popular east of the Mississippi. Fraser fir ships easily and will appear fresh well past Christmas day.
Fun Fact
Discovered by John Fraser in the 1800's the Fraser fir is native to the southern Appalachians at approximately 3,000 feet elevation.
xxxxxxxxxxxxxxxxxxxxxxxxxxxxxxxxxxxxxxxxxxxxxxxxxxxxxxxxxxxxxxxxxxxxxxxxxxxxxxxxxxxxxxxxxxxxxxxxxxxxxxxxxxxxxxxxxxxxxxxxxxxxxxxxxxxxxxxxxx