Noble Fir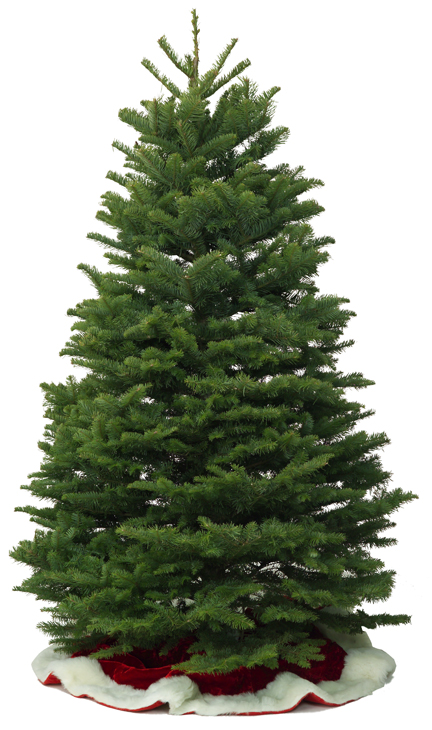 ​Noble Fir
General Description
The Noble fir has long been considered the "King" of Christmas trees. Its majestic beauty, rich fragrance and perfectly spaced branches make it a top seller. Quality Noble fir should have a very well-shaped conical form, with regularly spaced branches and a smooth taper from bottom to top.
Attributes
Noble fir trees have a naturally symmetrical shape, with well-spaced, sturdy branches that are perfect for displaying ornaments. The firm needles are usually an inch in length, and tend to fold upward on the branch, exposing both the bluish-green tint on top and the variegated silvery-white color on the underside. The Noble fir has excellent needle retention and when properly cared for, a long lifespan in the home. Its scent is pleasantly strong and long-lasting.
Location
All Kirk Company Noble firs are plantation grown. Only grown in the Pacific Northwest, Noble fir are shipped across the country and internationally. They have proven to hold up very well throughout the entire Christmas season in any climate.
Fun Fact
Noble fir were used in the frame construction of the Royal Air Force Mosquito planes used in WWII.
xxxxxxxxxxxxxxxxxxxxxxxxxxxxxxxxxxxxxxxxxxxxxxxxxxxxxxxxxxxxxxxxxxxxxxxxxxxxxxxxxxxxxxxxxxxxxxxxxxxxxxxxxxxxxxxxxxxxxxxxxxxxxxxxxxxxxxxxxxxxxxxxxxxxxxxxxxxxx