Douglas Fir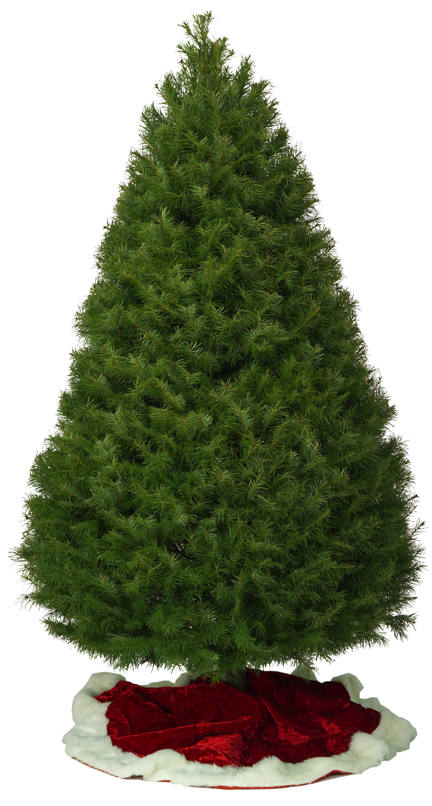 ​Douglas Fir
General Description
Douglas fir has been one of the most popular Christmas tree species in the Northwest for over 80 years. A quality Douglas fir will have a full conical shape with slender branches that are best for supporting strings of lights, garlands, and light-weight decorations. Our Douglas fir are farm grown on Northwest plantations and never cut from the wild. Our experts use time sensitive processes to produce consistently full, dense, healthy trees.
Attributes
Douglas firs are heavily sheared to form an almost perfect pyramid shape. Branches are slender and curved slightly upwards, giving a soft, full, graceful appearance. Flexible needles are dark green, about 1 inch long, and soft to the touch. A Douglas fir has a pleasant, woodsy scent that adds so much to the Christmas feeling.
Location
From our Oregon production site, we ship Douglas fir across the nation and worldwide. We do not recommend this species for locations where temperatures drop below 30 degrees for an extended period of time.
Fun Fact
Oregonians were so impressed with the beauty of this tree that in 1939 it was designated as the official state tree.
xxxxxxxxxxxxxxxxxxxxxxxxxxxxxxxxxxxxxxxxxxxxxxxxxxxxxxxxxxxxxxxxxxxxxxxxxxxxxxxxxxxxxxxxxxxxxxxxxxxxxxxxxxxxxxxxxxxxxxxxxxxxxxxxxxxxxxxxxxxxxxxxxxxxxxxxxxxxxx